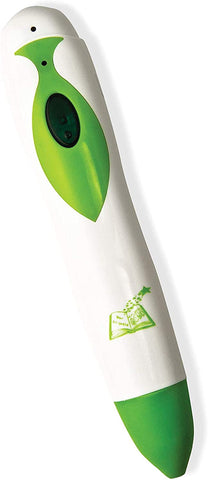 Touch and Learn - EinStylo - Speaking 🔊 Pen ✍️ Speaking Reading Pen
The talking pen is a new educational tool that benefits children and helps them improve their academic level, and it is available for all ages, and it is a pen and a set of books, easy to use, as you start by pressing the pen button for 3 seconds and the pen starts working. The Quran Reading Pen is the latest product for the Holy Quran, through which you can enjoy hearing the Quran from famous people.

By using Stylo Reader Pen, children as well as fully grown people can learn very easily through many books in different fields:

Arabic language ,English language ,Maths , science , General Culture ,Islamic books , Computer , The child's world :

* My home and my school- people - vegetables and fruits -Nature and time -Street and foods -Animals.
* Stylo Reader Pen teaches the child the correct pronunciation of The English and Arabic words.
* The system of the teaching talking pen reinforces the syllabuses of kindergarten stage since it is directed to children from three to seven years old.
* Stylo Reader Pen is your child's best friend.

It can use it any time anywhere:

* AT home, at school, in the park because it runs on the rechargeable lithium batteries which can run for a long time.
* Reader Pen is provided with an Audio system.
* Its sound volume can be controlled by the icons that are printed on every book or through the functional card.
* By using Stylo Reader Pen, the child can register his sound and compare it with the pronunciation in the book.
* Stylo Reader Pen is supplied with a plug for the headphone so that the child doesn't disturb others during learning.
---
We Also Recommend